Aids care
The demon called 'AIDS'
We all know that AIDS is a deadly disease; do you know what kills these patients more than the deadly HIV virus? It is the stigma they face from our society. AIDS as a disease cannot be cured but we can at least try and give them happiness. At Udavum Karangal, we provide our patients with nutritious food, anti-retroviral treatment and abundance of love.
Battling everyday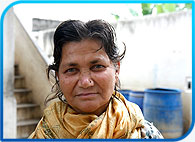 When Rani, a psychiatric patient was brought home from the railway station, we knew little about her past. During her counseling section, she opened up and told us how she was sold to a brothel by her own husband. When we took her HIV test, our worst fears were confirmed. Now, her mind has slowly recovered from her violent past and as far as her disease is concerned, we will fight it out till the end.
Budding against odds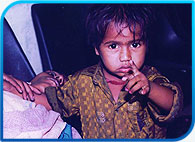 When Rizwana came to us, she was nine months pregnant. She was sent away by a private hospital as she was an AIDS patient. It was in our home, she gave birth to Saleem. Few days later, she died a peaceful death. It was during the regular medical check-up we discovered that Saleem too was HIV+. Our little boy was super active and we didn't want to take away his normal childhood. We gave him nutritious food, fruits and anti-retroviral treatment but made sure that rest of his day was as normal as others. He studies at our school – Ramakrishna Vidya Niketan and stays at our boys' home at Gokulam. To others, he is a normal child; As for us, we protect him as the apple of our eye.