Our Milestones
At Udavum Karangal, we believe that every small deed can contribute to the greater cause of a better society. With gratitude, we share with you the milestones of our journey together.
Children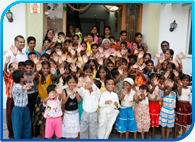 In their fragile hands, they hold our tomorrow!
Till 2010, over 2342 students have passed from our schools Ramakrishna Vidya Niketan and Ramakrishna Vidya Mandir in Chennai and Coimbatore respectively.
267 students have completed their college education.
60 of our girls have been given in marriage to doting families.
We have two gold medalists in our midst. Nithya Kalyani made us proud when she got the gold medal for her degree in social work from the Madras School of Social Work. Ratan, a catering student too passed from Bharathidasan University with flying colours and has a gold medal to his credit.


Psychiatric patients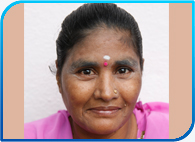 Their minds may not understand the simple things but they sure can feel love.
11078 of our patients have been rehabilitated as clerks, painters, masonry staff, beauticians, and even as caregivers.
6421 of our patients have been traced and restored to their families across India (including states like Manipur, Kashmir, Assam etc) and across the world in countries like Sweden, Australia and Bangladesh.



HIV patients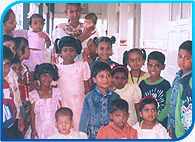 Cast away from their own families, it is understanding and not pity that they seek.
Udavum Karangal started taking HIV patients in its fold 13 years back when HIV patients were treated as untouchables. Now, the scenario has changed for better, yet it is not often we see a supportive family.
Till date, we have treated over 173 under our umbrella.
Victims of abuse
In 2007, we rescued women who were abused in an ashram with the help of the local police force. They are now leading a normal life.
We have rescued around 413 women who were sold into flesh trade by their own families.
We have rescued 3545 children from abuse within their own families and outside.


Community
We have conducted several programmes for the betterment of the downtrodden.
We have conducted vocational training programs for school dropouts.
We have introduced noon-meal scheme for the aged.
We run a crèche for children hailing from poor families.
We sponsor education for those who come from economically backward families.
We run regular health camps like eye, dental and dermatology camps and health campaigns and other health education programs.
Our greatest milestone however has been the ability to sustain purely through charity. Yes, it is in your goodness that we depend to make our society a better place to live in.