Overview
Udavum Karangal - Because everyone deserves a home!
Udavum Karangal (Helping Hands) is a registered, non-governmental, non-religious and non-profit social service organization, established in 1983, with the sole objective of serving people in need.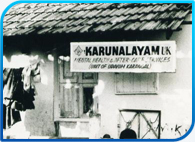 Life surprises you when you are least prepared for it. For Mr.Vidyaakar who was running a small community centre in the slums of NSK Nagar, surprise came in a ragged bundle of clothes. Within it was a frail child crying his heart out and reaching out to him with his puny fingers. When he gave his hand for the little boy to hold, it was the beginning of an ardent journey. Udavum Karangal (Helping hands) was thus born to help anyone who needs a hand to stand and to this day, it continues to give hope where there exists none.
Udavum Karangal believes that everyone deserves to be loved. Till date, there have been around 2000 unfortunate brethren from new born babies to dying destitutes who have found a home here. The centre provides individualized services - treatment, care, rehabilitation and education.
Our family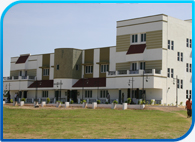 Udavum Karangal's reach extends across its 4 centres in Chennai viz Tiruverkadu, Maduravoyal, Velappanchavadi and Ambattur. We now have two homes at Coimbatore, one at Vadavalli and another at Myleripalayam. We have also started a home in Thiruvannamalai.
It's been possible for us to do the impossible - give a roof to all who needed one, only due to the support of well-wishers and donors. As a non-governmental, non-religious social service organisation, we run our homes just through the financial and emotional support of public. Like a dew drop that awakens the birth of a flower in a seed, it is often a small deed that rains a world of hope to those in despair. Give a little today and experience abundant bliss in return!