Community Services
Community Outreach Programme
Jeevan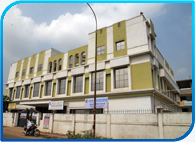 Jeevan literally means life. Udavum Karangal took upon itself to give life to the dreams of the backward people of Thiruverkadu through the Jeevan project. Some of the schemes brought about by Jeevan are:
Jeevan School of Nursing
Jeevan Student Sponsorship Programme
Jeevan Day Care Centre
Jeevan Computer Centre
Jeevan School For Special Children
Annai Crèche
Jeevan School of Tailoring
Jeevan Legal Services
Jeevan School of Nursing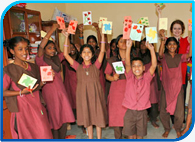 When a person is sick, a doctor gives medicine but it is in the hands of an able nurse that a patient fully recovers. Udavum Karangal decided to train deserving students for this noble profession. July 2007 marked the beginning of Jeevan School of Nursing. A nursing course to cater the students from middle and low income families who have completed class 10 was started.
Jeevan School of Nursing offers a comprehensive one year course in Nursing Assistance. The school has able staff, equipped with complete infrastructural support and has a well-designed syllabus to impart quality healthcare training. Much of the required training material, infrastructure and a well-stocked library have already been set up. Students are trained in theory for sound understanding of concepts and later placed in hospitals for hands-on practical experience. The fee for the "Nursing Assistant" – one year course has been fixed at a modest Rs.200/-per month. Even this is out of reach for many families of Thiruverkadu.
So far, 120 female students have benefited from this course and have successfully been placed in leading hospitals.
Jeevan Student Sponsorship Programme
Money should never clip the wings of a child's dream. With this thought in mind, Udavum Karangal initiated the 'Jeevan Student Sponsorship Programme' to help children from slums with their educational needs. Hailing from poor socio-economic backgrounds, most of these children could only pursue the free education offered by the State's public schools. Many of them do not have access to bare necessities including books, stationery and even proper clothing. The child's desire to perform is severely handicapped by such obstacles. Our scholarship programme looks at breaking these shackles for students from low-income families.
We first identify needy children with the aid of a social worker and then provide them with text books for all subjects, notebooks, stationery, school bags and good quality clothing.
Till date, over 325 students have benefited from the programme. Our social workers meet them regularly to keep them motivated in their studies.
Jeevan Day Care Centre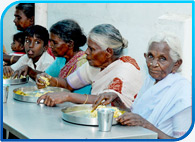 In a world where you are respected as long as you are useful, the elderly often face neglect and abuse. Jeevan Day Care Centre for the Aged is a retreat for elderly women who are in need of external support. It identifies destitute elderly women and caters to their physical, psychological and social needs.
At the Jeevan Day Care Centre, we offer these women lunch every noon and primary health care
(currently treatment is offered for ENT and ophthalmic problems). Counseling is done for those in need of emotional support. In the company of each other, these elderly women are able to find peace in their disturbed lives.
Till date, 210 women from Thiruverkadu have benefited through this programme.
Jeevan Computer Centre
Nowadays, knowledge of computers has become a necessity to work in any organization. Unfortunately, there aren't any computer courses to aid the less-privileged children. Jeevan Computer centre was born to fill this gap. It provides training for children who have completed Class 8 and are aged 15 years or above, in basic and advanced computer skills.
We provide them with two levels of training:
Initial Training - this is a 3-month programme that gives training in fundamentals of computers, MS office and the internet.
The children who show further interest and demonstrate a flair for computers will be further trained in the extended six month course in Java, Perl, HTML, CorelDraw, oracle, VB and Photoshop. The classes are scheduled as 2 hour sessions for five days every month.
Jeevan School for Special Children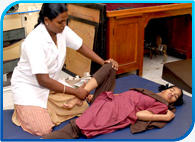 We as an organization have seen that parents easily give up on children who are mentally challenged. Some are abandoned and some are even hidden by their parents. But we believe that a healthy and enriching environment can help them learn skills for their daily survival. And even vocational skills can be taught under the guidance of special educators.
Jeevan School for Special Children was constructed keeping the needs of such children in mind. Special furniture and audio-visual equipment for creative learning and recreational purposes and calm environ was set-up to help enrich the lives of these little ones. The school has professionally trained staff including a child psychologist, professional social worker, male and female professional educators, teachers, physiotherapist, speech therapist, vocational trainer, occupational therapist, psychiatrist (part time) and a visiting nurse to guide them.
Our students have various kinds of disorders including mental retardation, autism, dyslexia, cerebral palsy etc. whatever be their state of mind, our therapists work hard to make these little ones as independent as possible. They are given special education through speech, yoga, dance and occupational therapy, vocational training. Individual attention is given to bring each child's potential to the fore.
Annai Creche
For a lady who does construction work or work as domestic maid, the cry of a crawling baby is often a sound she has to ignore. For the family depends on her to feed the hungry mouths, and she cannot afford to be at home. Annai creche is a boon to such women who cannot afford a day care centre. We at Udavum Karangal know the pain of such working mothers. The children left at our day- care centre are given the warmth and constant attention they deserve.
Jeevan School of Tailoring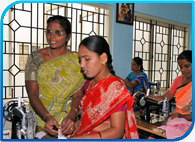 It is only when you can trust your own hands today that you can grow tomorrow. Jeevan School of tailoring was built to give less-privileged girls a skill to stand on their own legs. With the able vocational training provided at our institute, these women turn into independent individuals. The nearby export houses employ them with higher salaries because of their intensive training from the centre. Over 70 students have benefited from our tailoring course till date.
Jeevan Legal Services
As we are close to the court premises, our home at Coimbatore often witness injustices meted out to women by powerful members of the society. Soon, we set up a legal cell to provide legal recourse to poor women. Over a period of time, our free legal aid had helped many a woman get justice from the hands of law. Be it dowry hassles, property disputes, or other harassment cases, our volunteers had helped deliver justice at the end.